The 300td has been running very well for quite a while now and another Europe trip is planned for the end of June 2009. A few modifications have been made to make it more comfortable as a Euro cruiser.
A second tank has been added in the cubby hole where the rear facing 6th and 7th seats would retract to, giving a total of 110 litres, or about 800 miles range. It has a large inspection lid which can accept a sock filter so I can filter on the move if needed.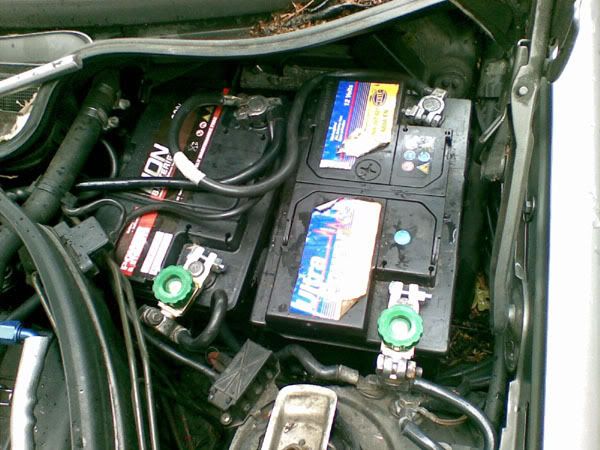 I have also managed to squeeze in 2 batteries in with a cutoff switch on each earth. This enables me to run on one, the other, or both. I can remove both the knobs and make it impossible for anyone to steal. The idea behind this is that I can happily run the battery flat using the fridge, music, or lights, knowing that in the morning I have a fresh battery to start the engine. I can then charge up the first while on the move.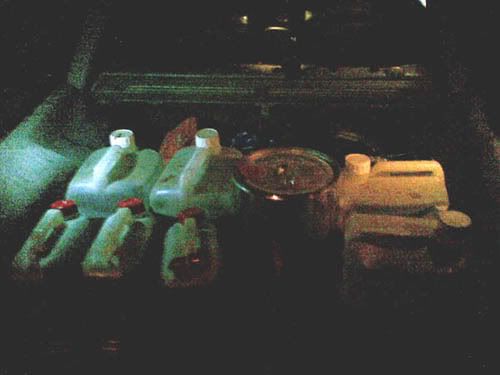 And finally, I changed the 4 rear interior lights for LED festoon bulbs. I chose the Large 2W ones which work out about twice as bright as the standard 10W that came with the car. More importantly they wont get hot and they wont run the battery down. The left in this pic is 1 new 2w LED, the right is 1 old 10w standard. I left the front interior light as standard because I prefer the warm glow from the old bulb. The front light is controlled separately to the rear bulbs.